So you're looking for a temporary WiFi solution within the UK?
Then you've come to the right place.
With a minefield of temporary WiFi providers out there, offering an array of different services and solutions, you'll want to establish which one can provide a great service at the right price-point for you.
Perhaps you are a business looking for a temporary internet solution until a permanent leased line is fitted. Or, you could be moving property and looking for a short term WiFi service for work connectivity. Maybe, your business operates from temporary venues that require an internet solution and site wide connectivity, installed on a temporary contract basis.
Regardless of your need, there are a few things you will need to be able to communicate clearly when it comes to discussing your requirements with potential suppliers.
In this guide we'll cover how you can adequately prepare before you begin your search for a supplier, and we'll review 8 of the top temporary WiFi providers coming up on Google searches for 'temporary WiFi', in addition to some better known in the industry.
We'll explain why and when you should consider each supplier, along with their strengths and weaknesses. It's going to save you huge amounts of time, and get you to the right provider, faster.
So, let's begin.
WiFi requirements
It makes sense to start by gathering your requirements.
If you're going to find the right supplier, you'll need to be 100% sure that your needs lineup with their capabilities. Here is a list of criteria that you can use to prepare from, before talking to any potential suppliers:
The location of the WiFi requirement
The location size and layout (is it over multiple floors, a wide open-plan space, or underground for example?)
How many users and devices are you looking to connect?
What will your users want to be able to do over the internet – do they want to live stream media or just send emails, connect to printers etc?
Are you looking for users to pay for connectivity?
How long would you like the hire for?
Do you require flexibility on your hire end date?
Would you like to collect user data or market yourself via a splashpage?
Once you have built out your set of requirements, it's time to start approaching suppliers. In this guide we feature 8 temporary WiFi suppliers, which we have evaluated to help you better understand their suitability for you.
Temporary WiFi providers
1. Fli-Fi
Offering:
Temporary WiFi hire across the UK for a range of different business scenarios. Fli-Fi's base level temporary WiFi solution consists of a pre-configured solution in a box that can simply be plugged in on site and turned on. Users can connect, like you would your home WiFi box, with a password for security. A single box can support up to around 30 users depending on the bandwidth requirements, and doesn't require engineer installation, making it a low cost solution. Support and configuration can be remotely provided.
Fli-Fi's WiFi solutions then increase in size and complexity , right up to bespoke, enterprise solutions involving satellite and 5G/4G technology, on-site installation and support, and fully managed services.
Business or Consumer: Business only
Contract terms: One of the key USPs for Fli-Fi is that there are no long term contractual tie-ins. Ongoing hire will usually come with a 30 day notice of termination.
Speciality: Construction sites, Gap connect solutions for businesses waiting for leased line installation and events.
Price point: Prices start in the £hundreds for simple, short-term hire
Example customers: HS2, TSL, Wingfest, Reading Festival
Locations covered: UK
Shortest hire period: 1 day

2. WiFi Hire
Offering:
Pocket WiFi connectivity, suitable for when you have no WiFi internet at home. WiFi hire offers a really neat solution to people moving house, visiting the UK for a short time, and also offers useful tips like where you can use WiFi for free in local gyms, coffee shops etc.
If you want to hire one of their dongles, for just £18 for a 3 day hire you can get a 5G pocket dongle with unlimited data download that will connect up to 10 devices. The device offers 10 hours of continuous browsing between charges to last you for the whole day.
It's really easy to order online and comes with next day delivery. WiFi Hire is brilliantly simple for home workers that need a quick fix!
Business or Consumer: Consumer
Contract terms: No contract, pay by the day. £30 refundable deposit required which is paid back when the device is returned
Speciality: Short term home WiFi hire
Price point: £18 for 3 days with free return postage
Example customers: n/a
Locations covered: UK
Shortest hire period: 3 days

3. Wave Internet
Offering:
Home broadband and business broadband supplier, Wave Internet specialises in connecting rural communities with rural broadband. Their solution deploys wireless 4G and internet networks, meaning the end of phone lines and cables.
Wave Internet provides temporary solutions from events, caravan parks, construction sites, hotels and rural businesses, along with VOIP phone systems for homes and businesses, WiFi boosters and mesh network systems to extend your coverage.
Business or Consumer: Business and Consumer
Contract terms: Flexible contract terms without contractual tie-ins
Speciality: Engineers are 40 minutes away from their beam points for fast resolution of problems
Price point: VOIP systems start at £7.99/month
Example customers: Adidas, BBC, Chorley Council
Locations covered: Originally in rural Lancashire and Manchester, and now across other areas of the UK.
Shortest hire period: Unknown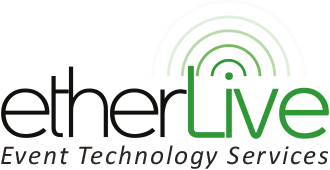 4. Etherlive
Offering: Etherlive, established in 2007 and part of the Australian based PMY Group, positions itself as a technology partner to the events industry. One of the larger temporary WiFi providers, their service offerings include internet, wired networks, WiFi, CCTV, payment solutions, digital signage, people counters, IT support and consultancy and more. They support corporate product launches along with sporting events and venues.
The PMY Group has grown by acquisition, and in 2022, Spindlewood Ltd was brought into the group; Spindlewood offers 'temporary overlay technology solutions' to the UK events industry.
An acquisition-led business growth model can experience some cracks at the seams, so we always recommend seeking references from recent clients.
Business or Consumer: Business only
Contract terms: Unknown
Speciality: Events
Price point: Prices start in the £thousands due to the size of events supported
Example customers: Americas Cup, The Game Fair, Royal Windsor Horse Show
Locations covered: The PMY Group is a global company
Shortest hire period: Unknown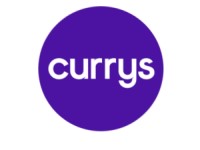 5. Currys
Offering:
If you're looking to move house, and worried you may not have internet then Currys suggests setting up a WiFi hotspot using your mobile phone. Just like you would connect to a home WiFi router, you can connect to your 4G, or if you're lucky enough, 5G for faster speeds. If you want to connect a few devices at home and your mobile contract doesn't offer enough data to support your requirements, then mobile broadband is an option.
A bit like a mobile phone contract, something like the EE 4G Mini Mobile WiFi is basically a mini router that can connect up to 20 devices and comes with pre-loaded data to use over a set timeframe. You can purchase this from Currys and get set up instantly.
With Currys, you'll need to pop into a store or chat online to get access to support. You won't get direct access to a dedicated support team like with the more specialist temporary WiFi providers.
Business or Consumer: Consumer
Contract terms: Pay as you go
Speciality: 4G Mini Mobile WiFi dongles for home users
Price point: From £59 or a £100-one off payment for 120GB pre-loaded
Example customers: n/a
Locations covered: UK
Shortest hire period: Pre-loaded data purchased up front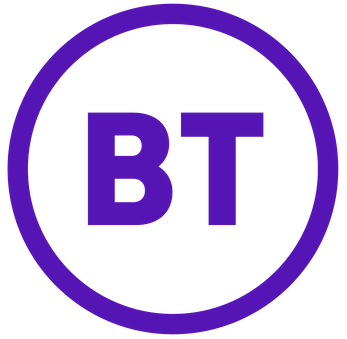 6. BT
Offering:
With BT WiFi you can buy access to any BT WiFi hotspot. The good thing is, if you're an existing BT broadband or mobile phone customer you get free, unlimited access to the network!
So, if you need WiFi at home then this option may be instantly available for you if you're a customer. If not, then you can tap into their network after paying for the plan you want online.
BT has 5 million UK-wide hotspots so chances are, there will be one near you. However, if you're looking for business grade WiFi, without contention issues, you may need a solution which gives you better priority over the airwaves.Otherwise you may find your service a bit up and down with the demand.
Business or Consumer: Consumer
Contract terms: Depends on plan purchased
Speciality: Ad-hoc hotspot requirements for consumers or mobile workers that need WiFi on the move
Price point: £4.99 for 1 hour, £30/month for 3 months £15/month for 12 months
Example customers: n/a
Locations covered: UK
Shortest hire period: 1 hour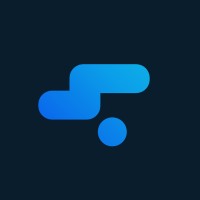 7. Noba
Offering:
Event technology specialists, Noba offers more than just WiFi, delivering CCTV and event software too – everything you'd need to live stream your event online and get it out to a larger audience. Their core focus is business events – conferences and exhibitions, working with venues to manage their internet and streaming infrastructure.
Their values as a business include boldness, honesty, dynamism and fun, and they profess to have the most reliable internet and connectivity in the industry.
Noba is part of the Metatech Group, which formed as a result of a merger of Simpli-Fi and Noba in 2019.
Business or Consumer: Business only
Contract terms: Unkown
Speciality: Online events, live streaming for conferences and events
Price point: Prices are likely to start in the £thousands due to the size of events supported
Example customers: IMEX Frankfurt, Michael Buble Tour, Battersea Park
Locations covered: Global, having worked in over 35 countries
Shortest hire period: On a per event basis

8. SimRush
Offering:
SimRush offers wireless hardware configured with SimRush software to deliver connectivity for businesses and homes that are unable to get fast internet via a fixed line, wireless or satellite.
Their wireless broadband solutions are suitable for businesses that experience temporary loss of internet, are waiting for a leased line, are running from temporary locations or experience sudden loss of internet and need a quick fix.
They also offer static IP addressing for remote access to devices such as CCTV cameras.
Business or Consumer: Business and Consumer
Contract terms: SimRush is sold via approved resellers
Speciality: Homes and small businesses for longer term wireless connectivity
Price point: All costs come via approved resellers and include a hardware cost, installation and ongoing monthly data cost
Example customers: Kestrel Liner, The Gunton Arms, McLeod Aggregates, Mediation 1st
Locations covered: UK
Shortest hire period: Unknown
Summary
The term 'temporary WiFi' can mean many different things, from consumer ready hardware to enterprise level network solutions. Before you go searching for temporary WiFi providers, it may help to delve deeper into your requirements. Understanding the difference between internet and WiFi (internet is the access to the outside world, WiFi is distributing this wirelessly across a building or site) at a very basic level will help you to give a clearer brief and get you to the right provider, faster.
Need more help? Read our 6 tips on buying temporary WiFi.
If you need any further help with finding temporary WiFi providers, contact the friendly team at Fli-Fi who will be happy to help.