Joining events is a great way to introduce and market your brand. You can display products, communicate with potential buyers, and sell products directly. If you incorporate proper practices, you can enhance your marketing efforts effectively.
72% of event organisers agree that in-person events are important for their marketing strategy. As the pandemic has almost completely ended, nearly all organisers plan to have at least one event for their businesses.
Moreover, prioritising attendee engagement and attendance is the top priority for event organisers. High-quality and fun content is also an essential part for engaging visitors and defining an event's success.
However, achieving successful results and fulfilling those priority metrics has been a challenging feat. Event organisers need to plan ahead from the event location and activities to provide accessibilities for attendees.
The following discussion covers some cool tricks to market your brand at an event. From utilising video content to leveraging social media, we covered the essentials for you. Let's begin!
#1. Use Video Content
Using video content is an effective way to market your brand at events. Videos are eye-catching and engaging, and useful for showcasing your products or services in action. Some video ideas you can try are explainer videos, product demos, tutorials, and testimonials.
You can play videos on screens at your booth or even create a virtual reality experience that allows attendees to interact with your brand in a unique way. Consider making a video specifically for your event, highlighting what you'll offer and why attendees should stop by your booth.
In fact, nearly 40% of even teams expect to see a 20% to 50% increase in audio/video content cost. If you host a big event for your company, consider using several screens to show different types of video.
You can showcase a product video on a big screen or provide an interactive video on smaller screens to interact with potential buyers. This will help create a personalised and more memorable experience for them.
#2. Provide Excellent Internet Connection
Using event technology with an excellent internet connection is crucial for hosting an event. A slow or spotty internet connection can cause your interactive displays, videos, or other digital marketing efforts to fail, leaving a negative impression on potential customers.
Before committing to an event, ask the organisers about the internet connection and ensure it meets your needs. If the event doesn't offer adequate internet, consider bringing your hotspot to the location.
If you run a private event for your business, consider using a temporary Wi-Fi service like Fli-Fi. They help you provide connectivity at your event with flexible services. You can set a coverage area and hire them for a day, a month, or a rolling basis.
#3. Provide an Interactive Space
Providing an interactive space for attendees is an effective way to attract them. You can set up game areas, photo booths, or other interactive displays that allow attendees to engage with your brand in a fun and unique way.
Furthermore, allow attendees to try your product or service if possible. This experience will help you gain trust and build credibility. More importantly, you can directly boost sales at the event, making your marketing effort worth the price.
On top of that, one of the keys to successfully marketing your brand at events is to create a memorable experience for people. Providing an interactive space helps you make a lasting impression on potential customers and stand out from your competitors.
#4. Provide Try-On Product
As previously mentioned, providing try-on products is a great way to engage potential customers and allow them to experience your products firsthand. This is especially effective for products that are wearable, such as clothing or accessories.
Consider setting up a fitting room or mirror so people can try your products and see how they look and feel. This trick will help build trust and confidence in your brand and increase the likelihood of attendees making a purchase.
If you offer an online service, you can set up a laptop or tablet where people can try your tools directly. Ensure that your internet connection is fast enough so potential buyers can have a seamless experience when trying your service.
#5. Have Eye-Catching Graphics
Eye-catching graphics can grab people's attention and draw them to your booth or personal event. Use bright colours, bold fonts, and high-quality images to create a visually appealing brand presence.
You may use screens to show pictures or GIFs, so ensure you use a high-resolution format because no one wants to see cracky graphics. High-quality graphics also add credibility to your brand.
Having attention-grabbing graphics also applies to your standing banners, brochures, and the overall appearance of your booth. Consider working with an experienced graphic designer to create attractive and effective graphics for communicating your brand message.
#6. Engage with Attendees
Information from your video or brochures may not be sufficient for attendees or even raise some following questions. In this case, they need real communication with your brand representatives. It's necessary for attendees, especially if they need a product recommendation.
Take the time to talk to attendees and listen to their pain points, needs, and interests. Your brand representatives can introduce relevant products or services and assist attendees in choosing the best one for their needs.
Consider offering free samples or demonstrations to give people a taste of what your brand offers. You can also generate leads by requiring them to submit their emails to get a free sample or trial. This strategy will help you enhance your marketing efforts.
#7. Share Reviews from Customers
Share some positive customer reviews to build trust with potential customers at events. Choose reviews that explain customers' journey with your product and how it can help them overcome problems.
You can display reviews at your booth, create brochures, or share them on social media during the event. Another option is to provide video testimonials or case studies to showcase the impact your products or services have had on real customers.
If you work with influencers or find them trying your brand, you can share their reviews on screen at your booth. Many people see Influencers as trustable sources, so they're powerful agents to attract potential buyers.
#8. Give Exclusive Deals During the Event
Offering exclusive deals during the event is a great way to entice attendees to purchase products. Consider offering discounts, freebies, or other incentives only to event attendees.
You can give special prices or bundles during the event to drive higher sales. If you run an event for some days, ask on-the-spot customers to write reviews or post pictures on Instagram to influence other audiences.
Also, allow attendees to use the deals for online or offline purchasing. You will create a sense of urgency and drive them to purchase your product during or after the event. To boost your effort, promote your deals prominently at your booth or through social media to spread awareness.
#9. Host a Giveaway
Hosting a giveaway is a way to generate excitement and engagement around your brand at events. Consider offering a prize relevant to your brand or products, such as a gift card or product bundle.
Make sure to promote the giveaway through social media and at your booth, and encourage people to participate by sharing the giveaway with their networks. You can effectively create a buzz around your brand and increase the likelihood that attendees will remember you after the event.
For example, if you're a cosmetics brand, you could offer a giveaway for a free makeup consultation and makeover with one of your professional makeup artists. To enter the giveaway, attendees could fill out a quick survey or follow your brand's social media accounts and tag a friend.
#10. Leverage Social Media to Spread Awareness
Social media is a vital part of your event. You can use online platforms for promotion purposes before, during, and after the event. Leverage social media where you find the most relevant audiences, such as TikTok and Instagram, for targeting millennials and Gen Z.
You can consider hosting live videos and posting photos on social media to share a glimpse of what's happening at your booth. Consider using Twitter to give extra customer service so that you can answer some audience questions directly.
You can also use Instagram's Q&A features to answer questions related to the event. Moreover, answer their comments on social media to build strong relationships with followers. This strategy can also help you get loyal customers.
Takeaway
Hosting an event is a challenging project but effective to expand your business. If you run a small business, joining a collaboration event or festival is a better option to introduce and promote your brand and products.
However, you can also host a private event dedicated to your business. You can promote your event on social media to build a buzz and encourage people to come. Or consider inviting well-known guests and offering exclusive deals to attract potential buyers.
The above discussions are the ten tricks you can try to succeed in how you market your brand at events. Provide excellent internet connection and activities to keep audiences engaged at your event. More importantly, create high-quality content to showcase your products and services to attendees.
Author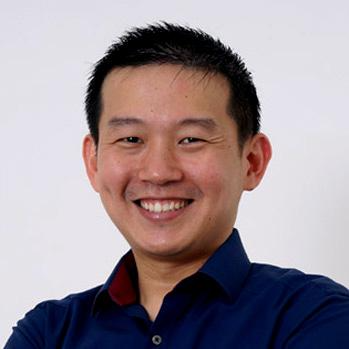 Andre Oentoro is the founder of Breadnbeyond, an award-winning explainer video production company. He helps businesses increase conversion rates, close more sales, and get positive ROI from explainer videos (in that order).
Twitter: @breadnbeyond
Email/Gravatar: andre@breadnbeyond.com
LinkedIn: Andre Oentoro
Need WiFi for your event?